Page 8 of 11
READERS
Readers are devices used to scan and recognize codes in the form of special marks or numbers.
The most familiar type of reader is the barcode scanner. A barcode is a unique set of parallel lines that vary in height and width. It is a code used to identify a certain product as well as retrieve information about it.
We normally see barcode readers in supermarkets, wherein every product is printed with a Universal Product Code (UPC) or the type of barcode typically found on commercial goods. Libraries, meanwhile, use the ISBN or International Standard Book Number barcode, the type of code usually printed on books.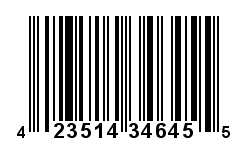 Newer codes are 2D instead of one-dimensional – that is, data is represented both vertically and horizontally. 2D codes such as the QR or Quick Response code are matrices of small squares instead of bars. QR codes don't necessarily need a specific reader, they may instead be captured using a smartphone or tablet's built in camera. Also, unlike the barcode, scanning a QR code may perform a variety of functions such as sending text messages, automatically adding friends in social media, or download a coupon or ticket.
     
Barcode readers may be classified as fixed, portable and integrated.
 © Understanding Computers: Today and Tomorrow